My name in this Life is Sudhanshu Goswami
I am a Life Abundance coach and founder of the Life Abundance Gurukul. My mission is to Help 1 million people fast track on Success & Abundance in all areas of their life through inner healing.
I am a Mechanical Engineer, an MBA in Project Management, retired as a top-level executive from one of the biggest private-sector organizations in the country. I am also an astrologer, Vastu consultant, a certified Reiki Master, a Motivational Speaker, a Yogic practitioner, a very spiritual person within and without, a Kundalini Sadhak, a pendulum dowser, a crystal healer and a firm believer in the purity of Karma and service to the community.
I was born in a spiritual family of teachers so I have inherited the values of humanity and service.
I am blessed with an Inspiring Wife and Two Angel Daughters.
Astrology is based on the

Prarabhd karma

that You chose to bring to this life.

But the Karma that you do in this life has the power to Re-write your destiny.

You only have to commit to the path of inner purity.

I am a living proof of it.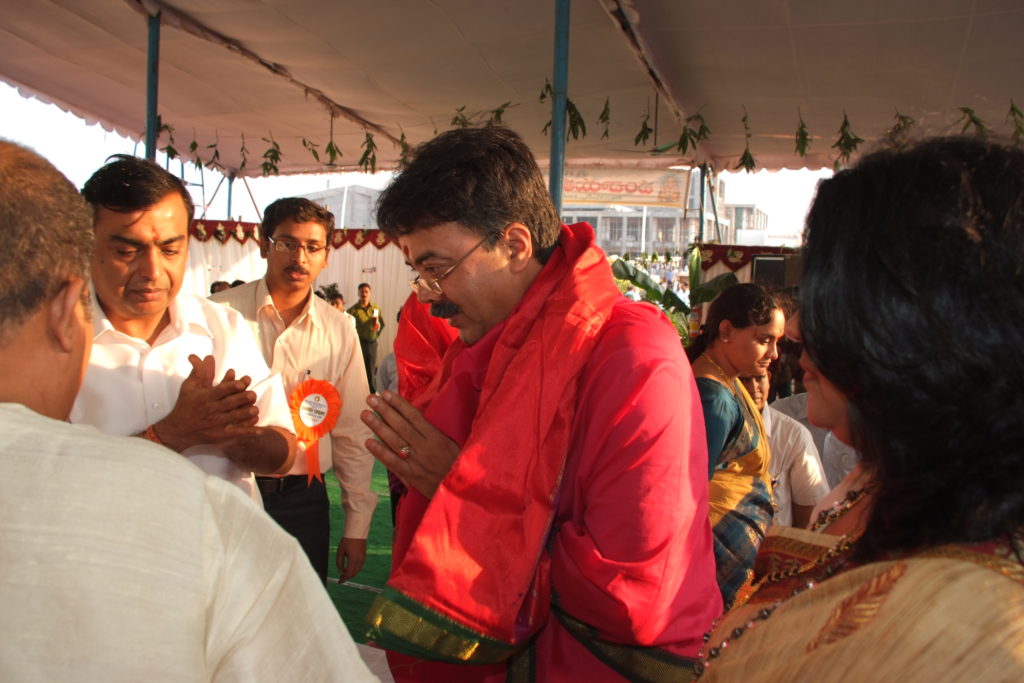 My Divine calling has guided me to take up this mission of helping 1 million People fast track into Success & Abundance in all areas of their life through inner healing.
With lots of Love and Gratitude, I invite the Divinity within you to join this quest for becoming the best version of ourselves. 
You only have to make a commitment to yourself and Divinity would  ensure realization of your deepest desires which are aligned with the purpose of your life.
Recipe for Success and Abundance:
Have a desire to succeed.
Install the Right Character Map.
Heal your Limiting Beliefs.
Create a Hunger.
Revitalize your Energy and Determination.
Persistence – Giving up is never an Option.
Remember : Your Spiritual World Controls your Material World.
My Team - The Father and Daughter Duo
The Mover and Shaker of My Team!!
Dr. Sukanya is an accomplished Dentist by profession.
She is an accomplished Reiki Master and an Ashtanga Yoga Practitioner.
She has invented a unique blend of Reiki with Dental Practice.
Energy healing often works wonders when coupled with traditional medical practice.
Her inner aesthetic sense, flare for writing as well as creative and artistic designing for various social media platforms has provided a unique flavor to our noble project.
Check for Meditations in her Divine soothing voice on our channel, you are bound to achieve deep meditational states.
She is the Technical & Art designer of all our YouTube Videos.